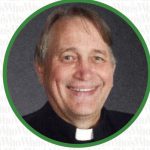 LETTER TO US RC BISHOPS FROM A POOR PRIEST.
November 9, 2023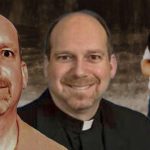 Ohio Priest Sentenced to Life in Prison for Sex-Trafficking Boys
November 19, 2023
Margaret "Marge" Graf – The Devil's Advocate
In early 2002 before the Boston Globe started publishing reports of thousands of cases of clergy members abusing children and the cover-ups, bishops around the United States started panicking. What happened in Boston happened in almost every diocese and bishops needed a plan to stay out of jail. In Los Angeles, the problem was many times larger, and Cardinal Roger Mahony needed more than a plan, he needed a team of loyal priests and attorneys that would help him destroy evidence, hide the perpetrators, and plan the cover-ups. He was facing several life sentences for being a co-conspirator and for abusing and raping children himself.
Mahony needed a loyal bulldog by his side. Mahony needed someone who would do anything and everything to protect him in the courts of law and in the public view. He needed a heartless, fearless, soulless monster that would not hesitate and destroy the victims, intimidate the witnesses, and cozy up to politicians who had the power to put him behind bars. Mahony found the perfect person for the job. A short, fat, ugly, nerdy, full of complexes, sociopath, and otherwise unemployable attorney. He found Margaret "Marge" Graf. Graf was all that Mahony needed then and still needs up to today. Graf also came with many other perks for Mahony. According to several sources, Graf is bisexual and an abusive degenerate.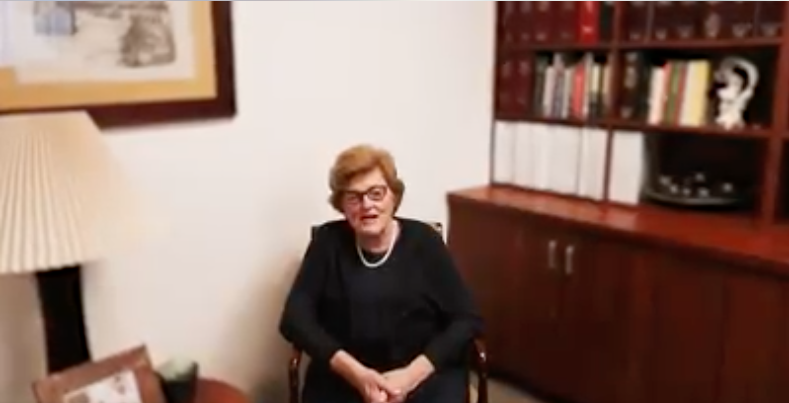 But wait… There is more! Graf had a feminine son and a masculine daughter.  Allegedly the son, Matthew Graf, a gay man now "married" to another man, grew very fond of Mahony ("Uncle Roger"), and are still "very close". Graf would not only be Mahony's perfect attack bulldog, but she would also understand and sympathize with Mahony's sexual depravities.
Fast forward to 2023 and Margaret Graf is the second most powerful person in the Archdiocese of Los Angeles, right behind Mahony. Graf, under the direction of Mahony, controls the finances, the personnel in administration, every clergy member, parish and affiliated schools, charities, hospitals, the seminary, and even the cemeteries. Graf is at the center of every major event, public mass, ordination, and fundraising. Graf controls the travel budgets of the archbishop, auxiliary bishops, and admin personnel. Every single department in the Archdiocese reports to her.
"Marge" Graf is also the highest-paid employee of any Archdiocese in America. 
Today, the Archdiocese of Los Angeles is facing over 5000 new child abuse lawsuits. All these lawsuits have been certified and approved by the Los Angeles Superior Court. They are real. Graf is overseeing the procedures and files of every single one of them as she is intimately familiar with the perpetrators as she protected a large number of them through the years. Especially the lawsuits naming Mahony as the rapist or co-conspirator. She is actively and tirelessly interviewing witnesses and we learned that she is paying upwards of $125,000 to individuals who give her information about the victims suing Mahony. With a checkbook of over $70 million dollars at her disposal, Graf can afford to do this and more. She hired a team of over 7 retired FBI agents to work for her. These "canonical investigators" are in charge of finding dirt and intimidating the victims.
They are not investigating the perpetrators, they are investigating and intimidating the victims. One of our sources, a man that Mahony raped, tells us that he is being followed since he filed the lawsuit. Graf and her team have obtained the victim's medical, school, and financial records. Graf would not hesitate and destroy anyone who goes after her beloved master Mahony.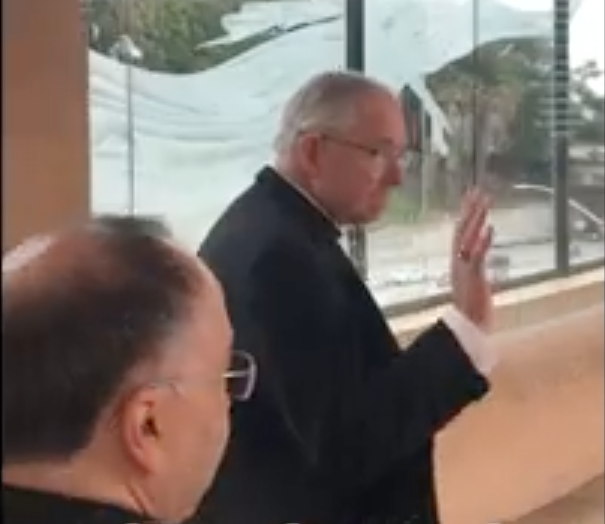 At this point, it would be fair to ask about Archbishop Jose Gomez and his role in all of this. Several sources inside the Archdiocese tell us that Gomez' is nothing but a finger-puppet that obeys Mahony and bows to Graf. Allegedly a homosexual himself, Gomez also relies on the legal and public protection that Graf and her team give him. According to our sources, Gomez cannot do anything without Graf's permission. Gomez lives with a "priest" nicknamed "La Chaparrita" (the little girl) and Graf holds this over his head.
Graf is very quick at firing priests who have heterosexual relations or speak against the Church's immoral acts. It took her less than a week to fire Father Juan Cano for having "inappropriate conduct with female parishioners."  In less than 24 hours, she got rid of Father Juan Carlos Gavancho for preaching a sermon denouncing clergy abuse.
Graf, on the other hand, would do anything to protect the homosexuals. She has allowed Marcos Durazo to remain the rector of St. John's Seminary even after proven allegations of multiple rapes of seminarians. Allegedly Graf has paid off at least two of Durazo's victims and promoted Durazo's boyfriend, Gerson Espinosa to director of Youth Ministry in the diocese of Monterrey. Graf allowed Durazo to keep his job and continue abusing seminarians. Graf promoted Fr. Michael Mesa to Associate Pastor and Master of Ceremonies for the Archbishop while Mesa is in an alleged homosexual relationship with another priest, Justin Oh. Graf allowed Bishop Robert Barron to remain in the diocese for many months after Clean the Church reported that Barron was paying his boyfriend a yearly salary of over $200,000.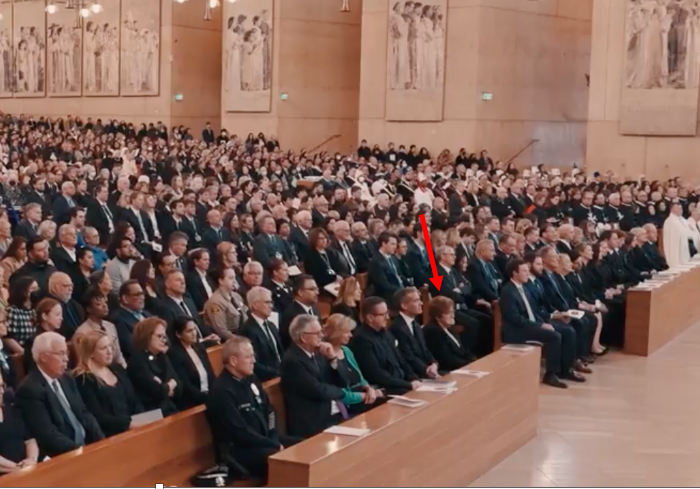 Graf made another alleged homosexual, Brian Nunes a Bishop. Nunes was Graf's fall guy while Nunes held the title of Vice-Chancellor and Vicar General of the Archdiocese. Basically, Graf would negotiate payouts to victims and witnesses and Nunes would sign the agreements and the checks without even meeting the people he was paying off. We have reports of tens of other cases of homosexual priests that Graf has protected and promoted. Graf was responsible for all lawsuits and settlements since 2002 and she oversees the team of outside attorneys defending the Archdiocese.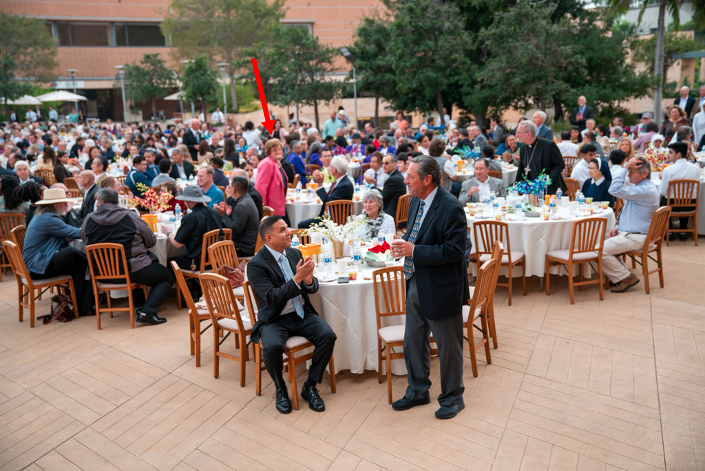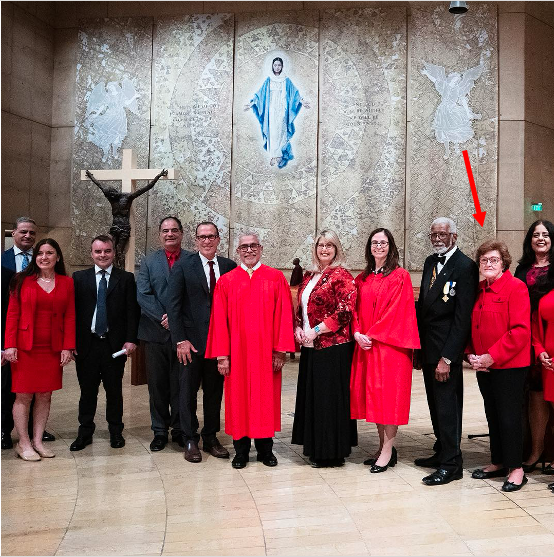 The fact that her boss, the criminal that made her rich, Roger Mahony is a homosexual, and her own son Mathew Graf is a homosexual, may be the determining factor as to why she will defend an sympathize with the homosexual and not heterosexual priests.
Graf has also worked very hard in hiding the fact that Mahony has been living with HIV for over 20 years. According to sources at both the LA Cathedral and St. Charles Borromeo, where Mahony lives, she is personally responsible for fulfilling his prescription of Tenofovir alafenamide and other HIV vitamins and medicines and arranging Mahony's first-class travel to Colombia to get "treatments" every six months.
We were not able to corroborate a report that Roger Mahony, officiated the "wedding" of Graf's son to another man, but we have no doubt that is entirely possible.
So, who is Margaret "Marge" Graf? Graf is a narcissistic, egocentric, power-hungry, alleged lesbian, and based on the evidence, the mastermind coordinating the protection of child and sexual abusers in the Archdiocese of Los Angeles and other dioceses around the country.
Margaret Graf a member of the elitist organization, Knights of Malta lives in a $5million mansion (463 N Las Palmas Ave Los Angeles, CA 90004) in one of the most exclusive and expensive areas of Los Angeles. Defending evil has paid off for Graf. 
Please contact this person and ask her to resign and leave all the files behind. We will be praying for an honest, Catholic person to take over her job and do the right thing.  
Margaret Graf: 213-637-7511
3424 Wilshire Blvd.
Los Angeles, CA 90010-2241