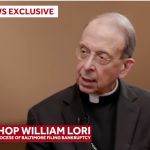 Catholic Archdiocese of Baltimore, facing possible slew of abuse lawsuits, files for bankruptcy
September 30, 2023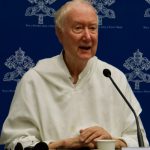 Pro-LGBT Synod priest affirms his comments in support of admitting homosexuals to seminary
November 1, 2023
October 19, 2023 by Gene Thomas Gomulka
Brigadier General William "Billy" Mitchell, while on an inspection tour to Asia and Hawaii in 1924, returned to write a 324-page report in which he predicted a future war with Japan, including an attack on Pearl Harbor. Because his report was critical of Army and Navy leadership that discounted the importance of military aviation, he was reduced in rank to Colonel in 1925; court-martialed for insubordination; and suspended from active duty for five years without pay. Instead of accepting the suspension, Mitchell resigned in February of 1926, ten years before his death in 1936. In recognition of the fact that Billy Mitchell was an insightful leader who was unjustly treated for disagreeing with short-sighted superiors, he was posthumously awarded the Congressional Gold Medal in 1946 and in time became regarded as the "Father of the United States Air Force."
Dominican Father Thomas Doyle, while working as a canonist in the Vatican Embassy in Washington, D.C., co-authored a confidential sex abuse report in 1985 that was sent to every U.S. bishop and hand delivered by Philadelphia Cardinal John Krol to Pope John Paul II and Cardinal Joseph Ratzinger. Doyle warned that cases involving sexually abusive priests could cost the Church more than $1 billion in 10 years if bishops did not implement the recommendations contained in the 95-page report. Church leaders buried the report and Doyle was shown the door of the Embassy.
On May 14, 2023, I published a 248-page, highly footnoted report entitled, "Addressing the Present-Day Culture of Sexual Predation and Cover-Ups in U.S. Seminaries." The conclusions I drew in my report were dismissed by Vatican, U.S. bishops and seminary leaders just like Mitchell and Doyle's predictions were discounted. I address in my report the negative impact that homosexual bishops, priests, and seminarians have had – and continue to have – on the recruitment and retention of heterosexual priests and seminarians. I also document how this development has led to a dramatic decrease in priests and the closure of thousands of churches.
Even though some 30 million Americans who were baptized in the Catholic Church no longer self-identify as "Catholic," the percentage decline is even greater in Ireland. While Sunday Mass attendance in Ireland in 1975 was 91 percent of the Catholic population, attendance levels in Dublin are currently 20-22 per cent, and as low as 2-3 per cent in some working-class parishes.
There are 26 dioceses in Ireland and only one major seminary today in the entire country: St. Patrick's Pontifical University, Maynooth. This year there were only 15 men who entered this seminary to study for all 26 dioceses. In order to appreciate the seriousness of the priestly vocation crisis in Ireland, it helps to look at current seminary enrollment figures from a historical perspective. Such a perspective is provided by a former Catholic priest who was enrolled in Holy Cross College Seminary (Clonliffe) in Dublin in September 1970 when there were over 120 seminarians studying for the Archdiocese of Dublin alone.
The former Irish cleric reported in his blog: "In 1970 there were loads of seminarians in all the other seminaries of the time – All Hallows (Vincentian) Seminary in Dublin, St. John's Seminary in Waterford, St. Kiernan's Seminary in Kilkenny, St. Patrick's Seminary in Thurles, St. Peter's Seminary in Wexford, St. Patricks Seminary in Carlow, and St. Joseph's Seminary, aka 'The Wing,' in Belfast. For years now, all of these are closed."
The former priest raised a number of questions that Church leaders would prefer not to answer:
How many of the 15 newly enrolled seminarians will reach ordination?
How many of those ordained will stay 5 years?
How many of the 15 are active homosexuals?
How many of the 15 have been homosexually seduced since entering?
Based on his own experiences and his conversations with other clergy over the past 50 years, he has come to the following conclusions:
"The Roman Catholic priesthood has become a gay job – a dying way of life. It is now being embraced by younger and older gay men looking for a place to hide that will also give them an easy life, a roof over their heads, and a little status among a decreasing population of oldies. The global reputation of the Roman Catholic Church is in tatters for child abuse, homosexual abuse, nun abuse, and every other abuse. Most priests in Ireland do not wear a clerical collar in public now for fear of being called a 'pedophile or pervert.' Bishops and vocation directors who are accepting young men into seminaries nowadays are…sending them into hotbeds of promiscuous homosexuality. They are sending them into battle after the war has been lost. They are setting them up for failure, abuse, and public ridicule. The priesthood is finished… Ask any honest priest over 40!"
Some of the observations about seminaries being "hotbeds of promiscuous homosexuality" are supported by allegations of homosexual predation by numerous former seminarians who either left formation, or were coerced into leaving after being abused, propositioned, or after they reported homosexual misconduct on the part of priests and/or fellow seminarians.
The analysis offered by this former priest is further supported by the fact that the former Archbishop of Dublin, Diarmuid Martin, removed his seminarians from St. Patrick's in Waynooth and had them study at the Irish College in Rome due to allegations of a "homosexual, gay culture" in Ireland's only remaining seminary. Martin found the allegations credible when it was shown that a number of theological students were using Grindr, a gay dating app. Owing to the fact that Martin is not homosexually oriented like so many other bishops and priests, it is no wonder that he "felt isolated" in his stance against abuse and homosexual seminary cultures by other Irish bishops.
Martin became a "hero" of the Irish media for the way he dealt with allegations of sex abuse, especially when he granted the Murphy Commission access to over 80,000 documents of the Dublin Archdiocese which showed how his predecessors covered up sexual predation for decades. Unfortunately, his stance prompted resentment among a number of Irish bishops and priests, many who themselves engaged in or covered up abuse. It did not come as a surprise to many that Martin, despite being the Archbishop of Dublin with 1.16 million Catholics, 197 parishes, and 238 churches, was never made a cardinal by Pope Francis who, when asked as a cardinal about sex abuse in his Archdiocese of Buenos Aires, responded, "It never happened in my diocese."
I do not expect Pope Francis or the U.S. Catholic bishops to act on the recommendations found in my seminary report anymore than military or Church leaders acted on the recommendations put forward by Mitchell and Doyle. Nevertheless, I can't help but wonder if years from now someone might write, "Gomulka foretold what is happening today in the Catholic Church and his recommendations were ignored."
Gene Thomas Gomułka is a sexual abuse victims' advocate, investigative reporter, and screenwriter. A former Navy (O6) Captain/Chaplain, seminary instructor, and diocesan respect life director, Gomułka was ordained a priest for the Altoona-Johnstown diocese and later made a Prelate of Honor (Monsignor) by Pope John Paul II.