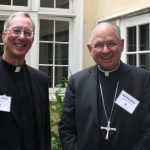 Catholic priest in Los Angeles, under Archbishop Jose Gomez and Bishop Marc Trudeau, charged with possession of child porn
September 15, 2023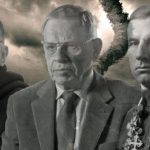 When Those In Authority Ignore Those On The Ground
October 20, 2023
The move blocks lawsuits allowed under a new state law that takes effect Sunday. Child sexual abuse survivors seeking damages will now have to file a claim through the bankruptcy case.
The Catholic Archdiocese of Baltimore filed for bankruptcy protection Friday, less than two days before a new state law takes effect allowing victims of child sexual abuse to sue institutions, no matter how long ago the abuse took place.
Federal bankruptcy law halts all lawsuits against an entity that files for bankruptcy. Instead, the legal action will shift to a bankruptcy court, where the process — if successful — will set a permanent end date when alleged victims of abuse related to the church can file claims, rather than opening a permanent window as the law intended.
Each diocesan bankruptcy is distinct, experts say, and outcomes depend on the court, insurance arrangements and the legal setup of the diocese. Some legal analysts said the move by the country's oldest Catholic diocese could limit damages for some survivors, while other experts said it could more equitably distribute Baltimore's assets and offer anonymity and streamlined financial awards, which some accusers may value.
But it also means there will be no subpoenas or public testimony before a jury, which for some survivors is a blow to transparency and a crucial loss.
"What victims lose is the opportunity to tell their stories in court, and many have been waiting their whole lives to do this," said Robert Jenner, a Baltimore attorney who represents some of the survivors who planned to sue.
The bankruptcy filing was "extremely premature," and "nothing more than an effort to protect itself while denying survivors justice," said Philip C. Federico, another attorney who represents dozens of abuse survivors who had planned to file claims under the new law.
These abuse survivors thought they knew the details. Then came the clergy reports.
Read more: https://www.washingtonpost.com/religion/2023/09/29/catholic-bankruptcy-baltimore/