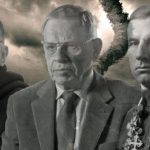 When Those In Authority Ignore Those On The Ground
October 20, 2023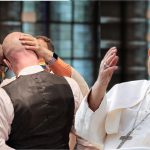 The Pope, the Bishops and the Blessing of Homosexual Unions
November 4, 2023
In response to a LifeSiteNews question, Fr. Timothy Radcliffe, OP appeared to suggest that homosexuals could happily be priests providing they did not make their sexuality 'the most important part of their identity.'
VATICAN CITY (LifeSiteNews) — Father Timothy Radcliffe, OP, the prominent pro-LGBT Dominican tasked with giving spiritual guidance to the Synod on Synodality, has reissued his prior defense of admitting those with homosexual tendencies to the seminary.
Radcliffe made his comments to LifeSiteNews during a press briefing on October 27 and appeared to suggest also that homosexuals could happily be priests providing they did not make their sexuality "the most important part of their identity."
Fr. Radcliffe was former Master of the Dominican order from 1992 to 2001 and a consultor for the Pontifical Council for Justice and Peace from 2015.
He was anointed by Pope Francis to be one of the spiritual experts providing spiritual talks to the Synod on Synodality during the October 2023 meetings.
The move caused controversy given his past record on homosexuality and the priesthood.
Shortly before the Vatican issued its 2005 document reaffirming the ban on admitting men with "homosexual tendencies" into seminaries, Radcliffe publicly objected to the predicted ban. Writing to the London Times, Radcliffe argued that "[a]ny deep-rooted prejudice against others, such as homophobia or misogyny, would be grounds for rejecting a candidate for the priesthood, but not their sexual orientation."
Radcliffe argued in 2005 that if the upcoming document "were to contain such a ban (on men inclined to homosexuality), which is highly unlikely, most Catholics, at least in the West, would find it unacceptable."
Then in an article for The Tablet, he said, "I have no doubt that God does call homosexuals to the priesthood, and they are among the most dedicated and impressive priests I have met."