Newly released KBI report identifies 400+ victims of child sexual abuse by Catholic clergy in Kansas
January 8, 2023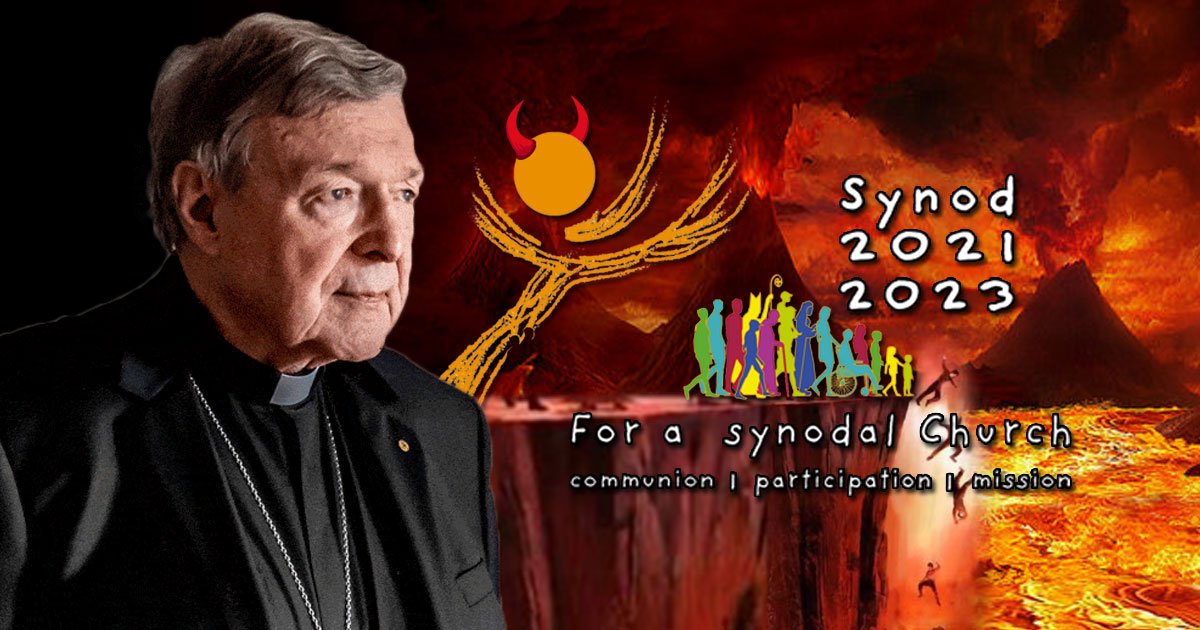 Cardinal Pell: The Catholic Church Must Free Itself From This 'Toxic Nightmare'
January 16, 2023
Countless articles have appeared over the past two decades about sex abuse involving Catholic clergy. Those of us who work on a daily basis as sex abuse advocates can attest to the fact that members of the US hierarchy, their lawyers, and their public relations firms, continue to cover up abuse which has decreased owing in great part to a decrease in the number of priests and seminarians. According to the Center for Applied Research in the Apostolate (CARA), the number of priests in the U.S. dropped by 42 percent from around 60,000 in 1970 to approximately 35,000 today. The number of priestly ordinations declined during that same period by 45 percent from 805 to 441.
Most Catholics and the media have been fed a number of lies by Church leaders about the number of abusive clergy and the real reasons behind the behavior. Three lies in particular are worth debunking.
The first lie involves the number and percentage of priests who have abused, and who continue to abuse minors and vulnerable adults. In the aftermath of the 2004 John Jay Study, Psychologist Thomas Plante wrote that "about 4 percent of Catholic clerics had credible or substantiated allegations of child sexual abuse of minors during the last half of the 20th century." Based on this percentage, he concluded that sexual predation among Catholic clergy is no higher than that found among public school teachers, Anglican priests, Boy Scout leaders, and others. Both Plante and the John Jay researchers assumed the U.S. Catholic Bishops were honest in identifying all the abusive priests in their files upon which their 4 percent figure was based. Unfortunately, they assumed incorrectly.
Before later being made a cardinal, Archbishop Edwin O'Brien of the Archdiocese for the Military Services (AMS) reported just two cases of sex abuse involving minors during the 52 year (1950-2002) period of the first John Jay Study. Although these were two cases more than what Pope Francis himself reported when he was the Archbishop of Buenos Aires ("In my diocese it never happened"), bishopaccountability.org has since uncovered over 150 priests of the AMS with credible abuse allegations involving hundreds of minors and young adults. The Associated Press also identified "more than 900 clergy members accused of child sexual abuse who were missing from lists released by the dioceses and religious orders where they served." The documented gross underreporting of abuse by lying Church officials reveals that the percentage of abusive clergy is far higher than what was reported by the John Jay research team and quoted by Plante.
The second lie deals with the nature of the abuse which in over 80 percent of the cases involves homosexual predation. While John Jay researchers tried to argue that there is no connection between clerical abuse and homosexuality, such an argument is refuted by several studies including one by homosexual activists Karla Jay and Allen Young. Writing in The Gay Report, Jay and Young reported that "73 percent of homosexuals surveyed had at some time had sex with boys sixteen to nineteen years of age or younger." While not all gays are interested in having sex with minors, the fact that the Boy Scouts of America have filed for bankruptcy protection after facing some 100,000 lawsuits would show that a number of adult gays do indeed pose a threat to young men and boys.
A November 2018 study by Rev. Dr. D. Paul Sullins presciently documented how, beginning in the '60s, the number of sex abuse cases increased in direct proportion to the percentage of homosexuals in the episcopacy, priesthood, and seminaries. Sullins' conclusions, supported by a 2011 study, "Sex Abuse of Minors by Catholic Clergy," co-authored by Richard Fitzgibbons and Dale O'Leary, refute the John Jay Reports, based on underreporting by bishops, that erroneously argued that the abuse crisis has nothing to do with homosexuality. Fitzgibbons wrote, "Every priest whom I treated [over thirty-four years] who was involved with children sexually had previously been involved in adult homosexual relationships."
Although a homosexually oriented celibate priest, sexually abused himself as a minor, correctly pointed out that not all homosexuals are predators, he admitted that most abuse in the Catholic Church is committed by homosexual clergy. He posed a geometric analogy by saying, "While all squares are rectangles, not all rectangles are squares."
The third lie is that sex abuse in the Catholic Church has nothing to do with the celibacy requirement. The late psychotherapist and expert in priestly sexuality, Richard Sipe, believed that the celibate culture is systemically flawed. Sipe's "Wittenberg" was that there is a pattern of deceit in celibate culture which accounts for his conclusions, based on over 1,500 case studies amassed during his lifetime, that no more than half of priests at any given time were leading genuine celibate lives. If celibacy has nothing to do with clerical sexual abuse, then how does one explain how so-called celibate Eastern Rite priests in the U.S., forced until recently to accept celibacy, have abuse rates similar to celibate Roman Catholic clergy, while married Eastern Rite priests do not suffer the same problem? Interestingly, high school students at private boarding schools staffed by married personnel were not found to have been groomed and abused like countless students enrolled in minor seminaries staffed by so-called celibate priest faculty members.
Celibacy provides a way for homosexually oriented seminarians, priests, bishops, and even the pope to live in the closet with the false assumption on the part of Catholics that they sacrificed having a wife and children in order to follow Christ. While the pope and countless bishops have been documented to have covered up sex abuse in the Church, what they really have been covering up is the large percentage of gay clergy, many of whom have abused minors and vulnerable adults, and even more who are involved in consensual sexual relationships despite their promises to lead celibate lives.
The lawsuit filed by former New York seminarian Anthony Gorgia against Cardinal Timothy Dolan and the North American College argues that he was prevented from continuing his studies in Rome not because he had reported the former vice rector for preying on students, but because the rector and vice rector feared he might uncover evidence pointing to their homosexual involvement with seminarians, priests, and bishops. More and more priests in the U.S. and other countries are finding themselves unjustly suspended or even laicized for preaching against homosexual behavior and abortion while promoting respect for life and defending the traditional family.
As long as the celibacy requirement is not enforced particularly for gay bishops, priests, and seminarians – many of whom have propositioned straight seminarians, priests, and even Swiss Guards for sex – one can expect the number of priests who self-identify as heterosexuals to continue to decline. A 2012 psychological study of "actively ministering or retired priests" in the U.S. revealed that only 26.9% of the priests identified themselves as heterosexuals; 67.3% self-identified as gay/homosexual; and 5.8% reported that they were bisexual. This study, viewed in relation to studies by Rev. Darius Okoand others, confirms how the percentage of gay clergy has risen considerably over the past decades, and will continue to rise as long as the systemically flawed celibacy culture remains unaddressed.
Gene Thomas Gomulka is a sexual abuse victims' advocate, investigative reporter, and screenwriter. A former Navy (O6) Captain/Chaplain, seminary instructor, and diocesan respect life director, Gomulka was ordained a priest for the Altoona-Johnstown diocese and later made a Prelate of Honor (Monsignor) by St. John Paul II.