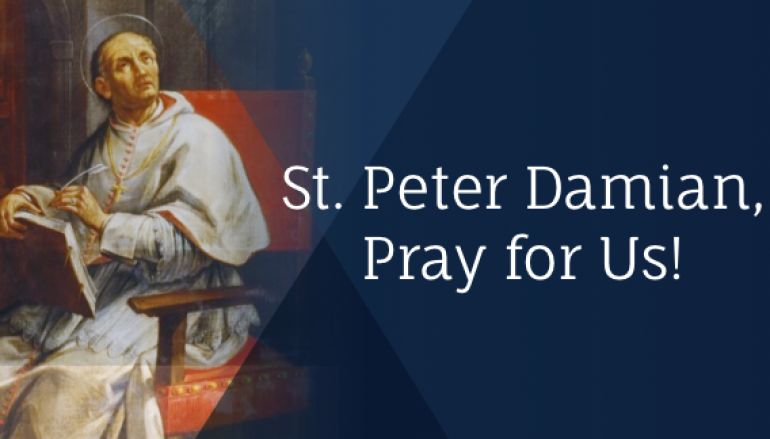 St. Peter Damian, for us now under the relentless, grinding jackboot of Diabolical Narcissist Sodomites seeking the ruin of souls, pray for us.
November 18, 2021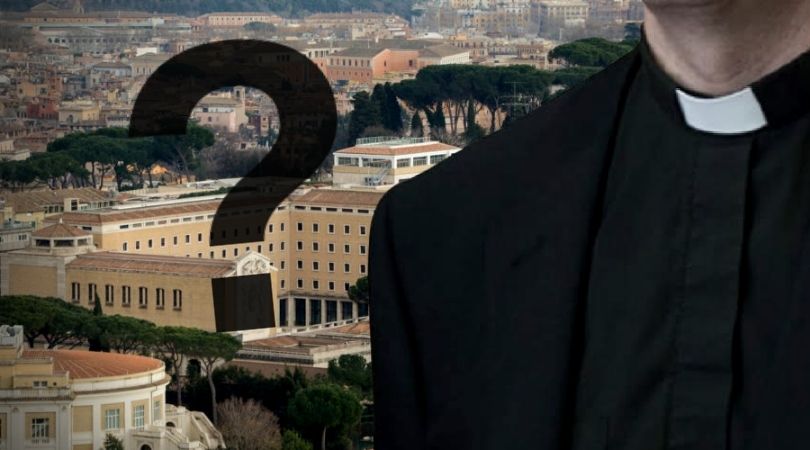 BISHOPS SCRAMBLE TO COVER A SEMINARY IN SHAMBLES – Who will be the next rector?
December 4, 2021
When one reviews the deliberations of the United States Conference of Catholic Bishops (USCCB) Fall General Assembly, one cannot help but take note of critical issues the bishops avoided addressing. For instance, almost all of the U.S. bishops stood silent on President Biden's pro-abortion stance, no different than the compromised English bishops who did not want to confront King Henry VIII for divorcing his wife.
The unworthy reception of the Eucharist was not the only moral evil the bishops avoided addressing during their gathering. At a time when the shortage of priests and the drop in vocations has led to the closure of thousands of churches, the bishops elected Lansing Bishop Earl Boyea to chair the USCCB Committee overseeing vocations to the priesthood and religious life. Boyea has not only been accused of keeping predator priests in ministry after learning of abusive behavior, but is also known to his brother bishops for failing as a member of the North American College (NAC) Board of Governors to act upon nine reports alleging sexual misconduct on the part of outgoing NAC rector, Father Peter Harman, and the former vice rector, Father Adam Park. If Boyea, who has taken great lengths to avoid addressing homosexual misconduct among his priests, and cannot protect the greatly diminished number of NAC seminarians from being preyed upon or reprised against for reporting abuse, how can he be responsible for promoting vocations throughout the entire United States? Evidently, addressing the root causes of the hemorrhage of vocations is not a priority for the U.S. episcopate after all.
When the USCCB faced a major sex abuse publicity crisis following the Boston Globe's 2002 Spotlight investigation, the bishops tasked Washington Cardinal Theodore McCarrick with overseeing the infamous Dallas Charter despite his own personal track record of abusing seminarians and priests. While the USCCB wrote the Charter as if clerical sex abuse almost exclusively involved pedophiles, they left out the abuse of seminarians, priests, or other male adults which already toppled Ordinaries such as Springfield in Illinois Bishop Daniel Ryan; Palm Beach Bishops Joseph Keith Symons and Anthony O'Connell; and Cardinal Timothy Dolan's predecessor in Milwaukee, Archbishop Rembert Weakland. Sexually active fellow bishops rested assured that under McCarrick, the Charter would steer clear of any measures to protect vulnerable seminarians or to oversee their episcopal colleagues who engaged in or covered up abuse.
Some twenty years later, after a major sexual predation suit against the USCCB supervised NAC seminary in Rome led to the removal of accused rector Father Peter Harman and vice-rector Father Adam Park, and after receiving a 250-page report containing evidence and findings confirming widespread sexual misconduct and cover-up in seminaries, the bishops still remain silent. Once more, the USCCB is convicted by its own words: "Every time one bishop fails to act, the entire episcopate is tainted."
Not unlike the 2002 Dallas Charter authors, the members of the USCCB who gathered in Baltimore exchanged glances with shocking numbers of counterparts who are facing sex allegations, many of which are ongoing in civil courts. Former USCCB Chairman of the Committee for Protection of Children and Young People, Archbishop Gregory Aymond, was named in at least four sex abuse accusations, including one by a former seminarian. Omaha Archbishop George Lucasfaces allegations found credible by a former FBI Special Agent in Charge that he engaged in a graphic homosexual orgy with NAC rector, Father Harman, at an orgy alleged to have been witnessed by seminarians and current Orange Bishop Kevin Vann. A key figure in the USCCB's sex abuse response, General Secretary Monsignor Jeffrey Burrill, resigned after he himself was exposed for alleged serial sexual misconduct; outgoing Brooklyn Bishop Nicholas DiMarziocontinues to stand trial in two separate suits alleging abuse of minors; and Bishop Edward Grosz, who covered up sex abuse complaints in Buffalo, is alleged in a lawsuit of abusing a fifteen-year-old male.
In other cases, USCCB members have sat next to confreres for whom they were appointed to lead damage-control "investigations," such as when Baltimore Archbishop William Lori was dispatched to the Diocese of Wheeling-Charleston to investigate Bishop Michael Bransfield; when Bishop DiMarzio was sent to investigate Buffalo Bishop Richard Malone in Buffalo; and when Cardinal Dolan was tasked with investigating his "friend" and "mentor" DiMarziowhen the Brooklyn prelate himself was accused. Just as La Crosse Bishop William Callahan never disciplined accused Monsignor Burrill but suspended whistleblower Father James Altman; Albany Bishop Edward Scharfenberger retained high-powered lawyers to defend accused Bishop Howard Hubbard in seven sex abuse lawsuits while failing to lift the suspension of Father Ryszard Biernat whose leaking of audio files of misconduct cover-up forced Bishop Malone to retire in disgrace.
Perhaps the bishops' biggest credibility crisis on the seminary sex abuse front is the lawsuit filed this year revealing the USCCB's role in sexual predation at the NAC. While the lawsuit provides damning sworn statements by victims and witnesses of sexual misconduct, it has also outed webs of American prelates who enabled predation at the bishops-supervised seminary. The lawsuit has unveiled not only the names of over 30 bishops who ignored the allegations, but also Cardinal Dolan's auxiliary, Bishop John O'Hara, who was recently caught attempting to interfere with potential witnesses whom he believed would be coming forward with incriminating testimonies. Not one bishop, including Cardinal Wilton Gregory and Bishop Thomas Paprocki, the respective Ordinaries of Park and Harman, has spoken out against the Faithful's contributions being funneled to Fox Rothschild, a gargantuan pro-LGBTQ law firm retained to defend the sexual antics of their accused priests.
Just as predatory bishops were protected in 2002 by their compromised colleagues, sexually active seminary officials today can be assured cover as long as the USCCB's Committee on Clergy, Consecrated Life and Vocations is led by members who have proven their skill at cover-up. Unless the USCCB rids itself of its compromised prelates, there is no reason to believe Catholics can relay on the bishops to end the scourge of sexual misconduct in U.S. seminaries.
Anyone wishing to support the legal efforts to safeguard seminarians, who are clearly not a priority for the USCCB, may contribute to the "Save Our Seminarians Fund" at: https://www.gofundme.com/f/save-our-seminarians-fund.
Gene Thomas Gomulka is a sexual abuse victims' advocate, investigative reporter and screenwriter. A former Navy Chaplain / O6 Captain, seminary instructor and diocesan respect life director, Gomulka was ordained a priest for the Altoona-Johnstown diocese and later made a Prelate of Honor (Monsignor) by Pope St. John Paul II.