Man Sues Archdiocese of Los Angeles & Criminal Roger Mahony Over Child Abuse Claims Against Priest
July 6, 2020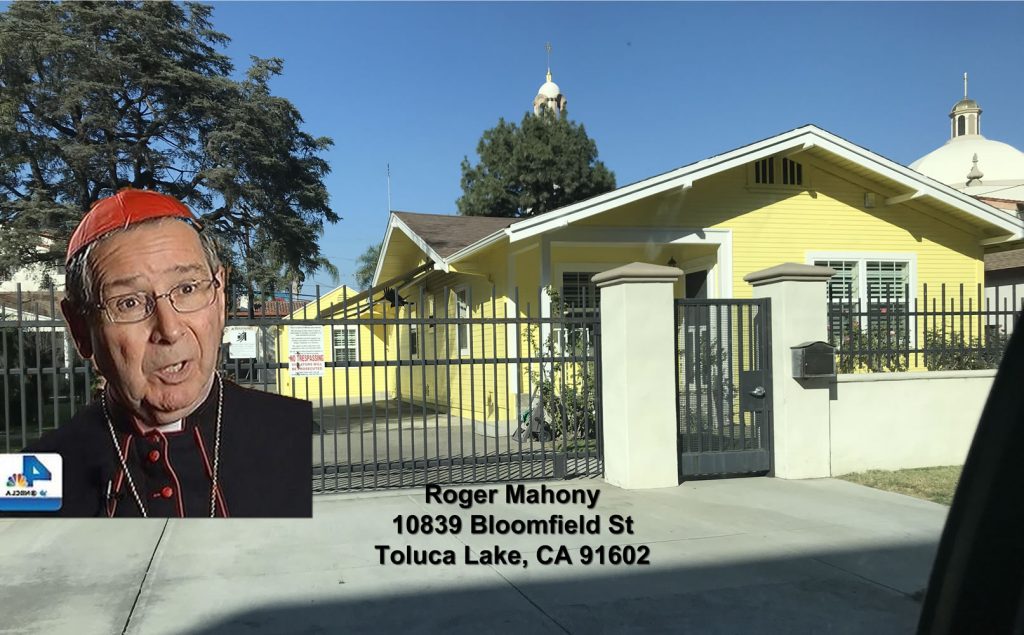 Mahony's $1.5 million house
September 6, 2020
Just in case you wonder who controls the Los Angeles dioceses and the priests, let's start taking a look at the people in charge.
 
The director of the seminary, the person in charge of accepting men into the seminary and educating them was until recently, no other than Criminal Mahony's boyfriend, Marc Trudeau.  (Trudeau was recently named Auxiliary Bishop.)
 
The Vicar for Clergy, the person in charge of all priests in Los Angeles is Msgr. James Halley, one of Mahony's must trusted allies in the dioceses. Not a coincidence that Msgr. Halley lives at St. Charles Borromeo in North Hollywood, the same parish where Mahony lives… 
 
So, in the Los Angeles dioceses, the man that trains priests, was Mahony's "secretary" and room-mate for 8 years.  And the man that keeps the priests in check, is Mahony's current house-mate.  
 
One has to wonder, what is Archbishop Gomez's job besides carrying the water for Mahony?