This is yet another example of how dangerous "Bish" Robert Barron is. He calls criminal cardinal Francis George his mentor, hero and the spiritual grandfather of Word on Fire Catholic Ministries… Barron's formation was done by scumbags like George, Bernardine, Culpich and recently Mahony…
He calls these "men" his mentors. That is a problem, a huge problem. Barron is a clear and present danger to the Church!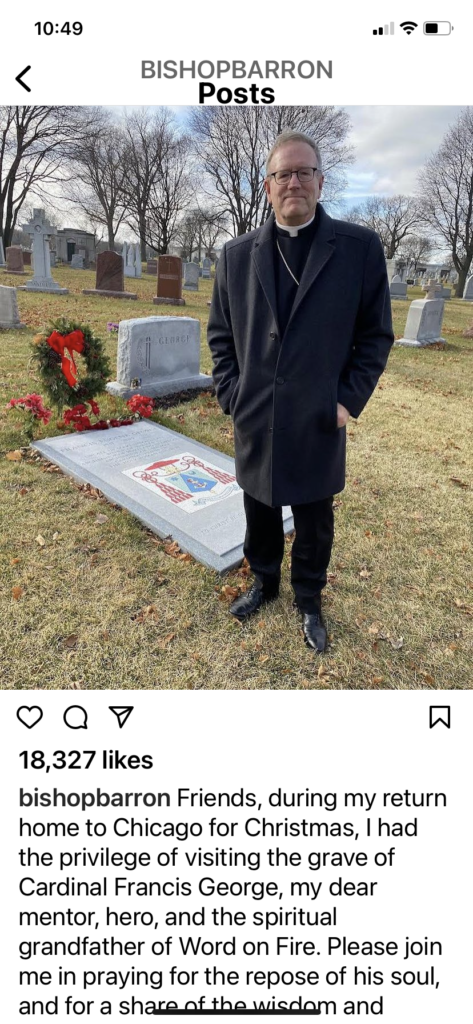 Background: Cardinal George denounced child abuse in public, even calling for "zero tolerance" while he was protecting priests and covering up child abuse. He failed to remove a priest, the Rev. Daniel McCormack, despite allegations that Father McCormack had sexually abused two boys. He later pleaded guilty to molesting five children.
Thousands of pages of documents released as part of a settlement with victims revealed there were other situations in which the cardinal erred on the side of accused priests.God help us and deliver us from these evildoers